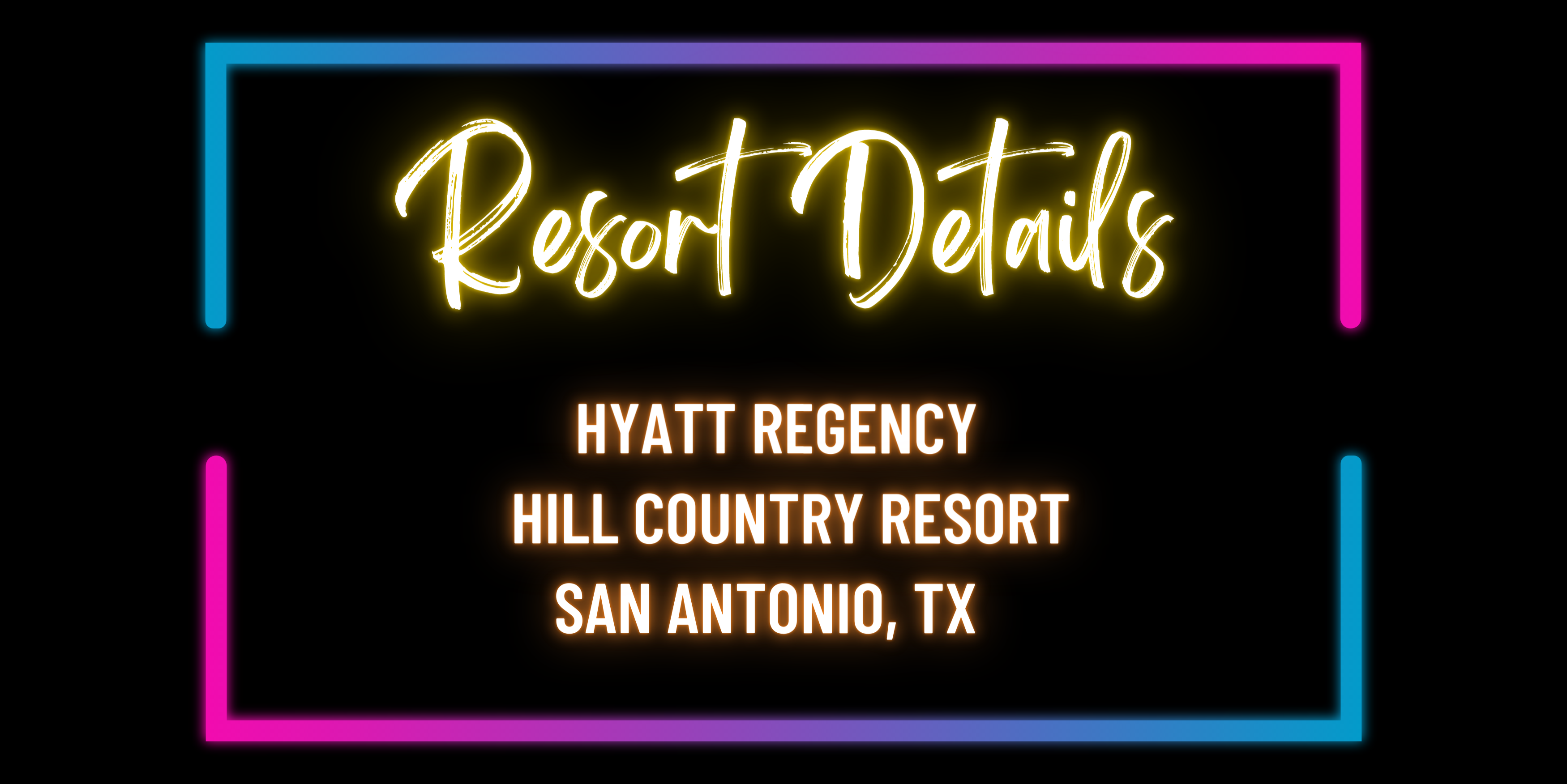 Location & Directions
Hyatt Regency - Hill Country Resort
9800 Hyatt Resort Drive, San Antonio, TX 78251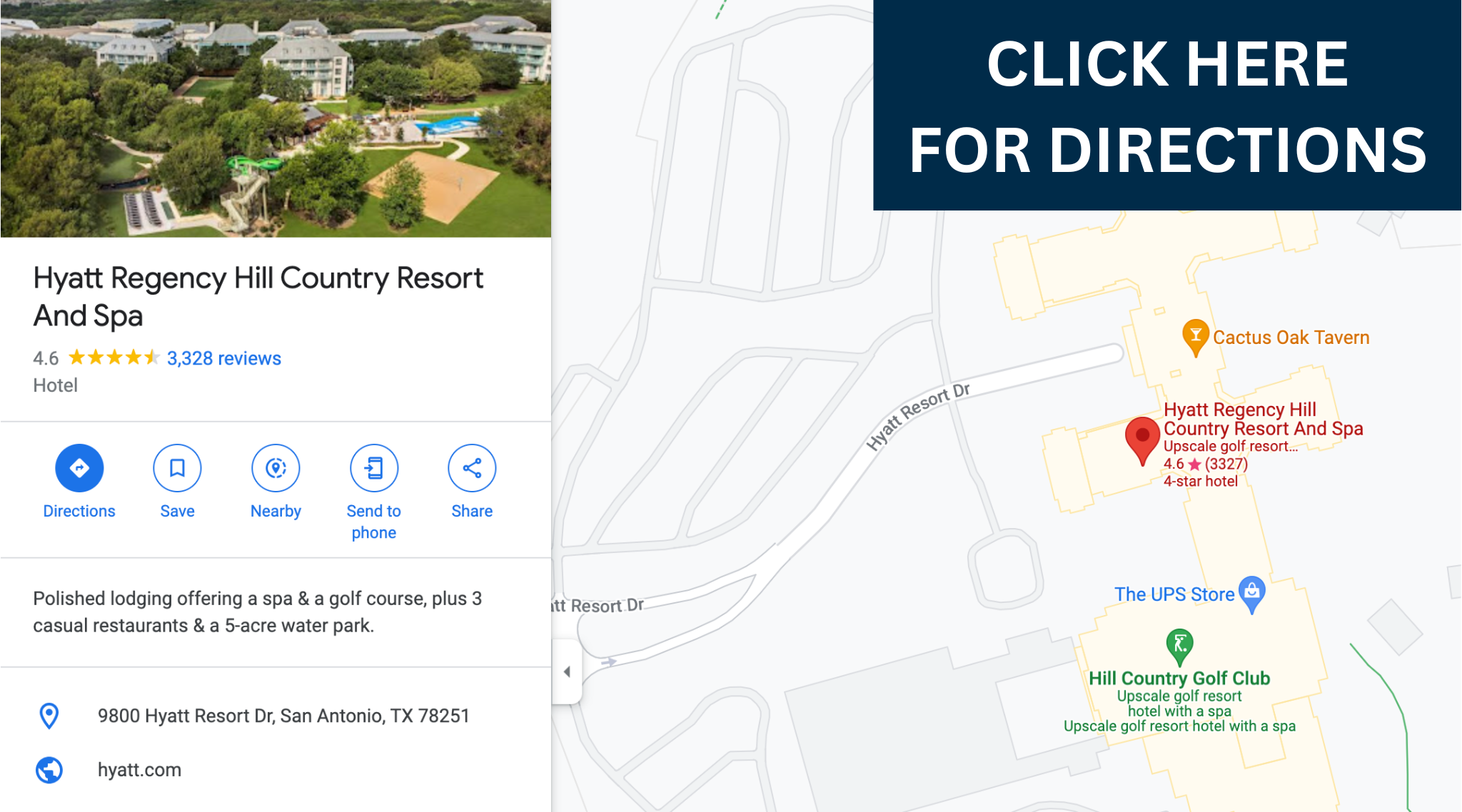 Hyatt Hill Country Discounted Room Block

You won't need a designated driver when your steps away from your room! There is a limited number of
rooms available at a significant discount. Discounted rooms available for $299. Regular room rate is
$391. Reservations must be made by February 10, 2023.
How to Reserve
Guests can reserve their room for the event HERE.
The link is pre-filled specifically for this event, so please make sure to use the link provided for your discounted stay. Reminder that discounted rates are limited, so please reserve your room by February 10, 2023.
For more information on The Hyatt Regency - Hill Country Resort, check out their website HERE.