Administration
Kristin Ashley, M.A.T.
Dean of Studies
Email: kashley@winston-sa.org
Education: Miss Ashley received both her Bachelor of Arts Degree and Master of Arts in Teaching from Trinity University. She is currently taking doctoral courses at Liberty University working toward an Executive Certificate in Curriculum and Instruction.
Expertise: Ms. Ashley has been at Winston for 4 years and was a teacher for 7. At Winston, she was a Lower School Teacher, working with students in Kindergarten through 6th grades.
---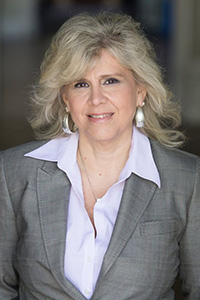 Peri-Anne Chobot, Ed.D.
Interim Head of School
Email: pchobot@winston-sa.org
Education: Dr. Chobot holds an Educational Doctorate degree in Administration Leadership for Teaching and Learning from Walden University in Minnesota, a 6th year degree in Educational Administration and a Master's degree in Bilingual/Bicultural Education, both from the University of Connecticut and has an undergraduate degree in Education/Spanish from Eastern Connecticut State University.
Expertise: Dr. Chobot is Winston's Interim Head of School for the 2021-2022 and the 2022-2023 school years. Before accepting the position, she was the President and Head of School at Emerson Preparatory School in Washington, D.C.
---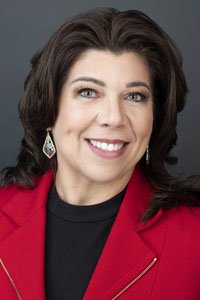 Isabel Jones, B.A.
Chief Advancement Officer
Email: ijones@winston-sa.org
Education: Bachelor of Arts degree from Our Lady of the Lake University
Expertise: Ms. Jones joined Winston in 2021 as our Chief Advancement Officer and manages all aspects of fundraising and advancing the mission of the school, including special events such as the Auction & Gala, Symposium and Annual Fund. She has twenty years of experience working for various nonprofit organizations as a fundraising professional.
---
Donna Pearson, M.Ed
Director of Admissions
Email: dpearson@winston-sa.org
Education: Mrs. Pearson earned a Bachelor of Arts in Political Science and English from the University of Louisiana. She holds a Master's Degree (and multiple teacher's certifications) in Education from Louisiana State University.
Expertise: Mrs. Pearson has served as an educator for over twenty years in public and private schools, teaching all social studies curricular areas. Welcoming new students and their families, while showcasing Winston, is her privilege.
---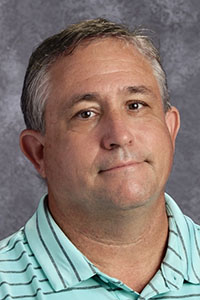 Steven Yocham, M.Ed.
Director of the Student Experience
Email: syocham@winston-sa.org
Education: Bachelor of Science in Biology from The University of Texas at San Antonio; Master's Degree in Education with a concentration in Technology & Curriculum from Houston Baptist University.
Expertise: Mr. Yocham joined Winston in 2000, first teaching Upper School Science, then Digital Media courses. He assumed the role of Head of Upper School in 2009, and the additional role of Head of Middle School in 2017. Each year, Mr. Yocham works closely with our College & Career Counselor to ensure that each student is making progress down the path that best fits his or her needs.
---