LEADERSHIP
---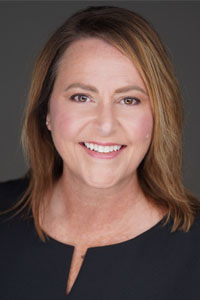 Michelle Spoonemore, Ph.D.
Head of School
Email: mspoonemore@winston-sa.org
Education: Dr. Spoonemore holds a Doctorate of Philosophy in Curriculum Studies and Teacher Education from Texas Tech University, a Master's degree in Curriculum and Instruction from the University of Houston, and a B.S in Environmental Conservation of Natural Resources from Texas Tech University.
Expertise: Dr. Spoonemore has served more than 20 years in public and independent schools in roles such as Instructional Coach, Dean of Students, Upper School Division Head, Academic Dean, and most recently the Assistant Head of School at The Winston School in Dallas, Texas. With more than 20 years experience in educational leadership, she is thrilled to call San Antonio and WSSA home.
---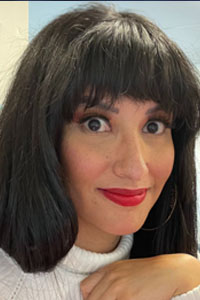 Sonia Elena Leal, B.S.
Director of Advancement
Email: mspoonemore@winston-sa.org
Education: Ms. Leal earned a Bachelor of Science in Sport Psychology from Texas Christian University.
Expertise: Ms. Leal joined Winston in September 2023 and brings 7 years of experience in nonprofit fundraising. Her experience includes cultivating corporate partnerships, grant writing, and planning fundraising events. The best part of her work is knowing she helps students' and teachers' dreams become a reality.
---
Donna Pearson, M.Ed
Director of Admissions
Email: dpearson@winston-sa.org
Education: Mrs. Pearson earned a Bachelor of Arts in Political Science and English from the University of Louisiana. She holds a Master's Degree in Education from Louisiana State University.
Expertise: Mrs. Pearson has served as an educator for over twenty years in public and private schools, teaching all social studies curricular areas. Welcoming new students and their families, while showcasing Winston, is her privilege.
---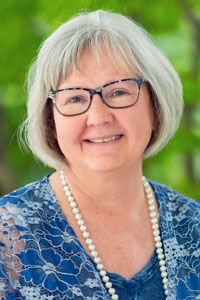 Pamela Worsham, B.S.
Director of Finance and Operations
Email: pworsham@winston-sa.org
Education: Ms. Worsham received her Bachelor of Science degree in Computer Science and Mathematics with a minor in Business at Lamar University in Beaumont, Texas.
Expertise: Ms. Worsham has 23+ years of experience in Private Schools as the CFO. She has worked at Arbor Montessori School in Atlanta, GA, The Winston School in Dallas, TX, Emerson Prep School in Washington DC., Akiba Academy in Dallas, TX, and now The Winston School San Antonio. Prior to working in the private school arena, Ms. Worsham worked as the Business Administrator in other for-profit companies.
---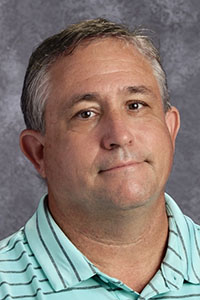 Steven Yocham, M.Ed.
Director of the Student Experience
Email: syocham@winston-sa.org
Education: Mr. Yocham earned his Bachelor of Science in Biology from The University of Texas at San Antonio and his Master's Degree in Education with a concentration in Technology & Curriculum from Houston Baptist University.
Expertise: Mr. Yocham joined Winston in 2000, first teaching Upper School Science, then Digital Media courses. He assumed the role of Head of Upper School in 2009, and the additional role of Head of Middle School in 2017. Each year, Mr. Yocham works closely with our College & Career Counselor to ensure that each student is making progress down the path that best fits his or her needs.
---
Kristin Ashley, M.A.T.
Dean of Studies
Email: kashley@winston-sa.org
Education: Miss Ashley received both her Bachelor of Arts Degree and Master of Arts in Teaching from Trinity University. She is currently taking doctoral courses at Liberty University working toward an Executive Certificate in Curriculum and Instruction.
Expertise: Ms. Ashley has been at Winston for five years and was a teacher for seven. At Winston, she was a Lower School Teacher, working with students in Kindergarten through 6th grades.