SHARE YOUR STORY
---
There are many ways to increase awareness about The Winston School San Antonio! Spreading awareness helps others connect with the school and find the resources they need to be successful.
How will you share YOUR story? Here are some ideas!
---
"We will always be grateful to everyone at Winston who had a part in helping him see that he could learn and that there was hope for the future. I'm sure that he never would have attempted to go to college without the encouragement he received there. In fact, the faith that you all had in him was part of what kept him going when he was ready to quit and come home. Please know that you had a particularly profound influence on him and that you will always have a special place in our hearts. Thank you!!"
Parents WSSA graduate
---
Give a testimonial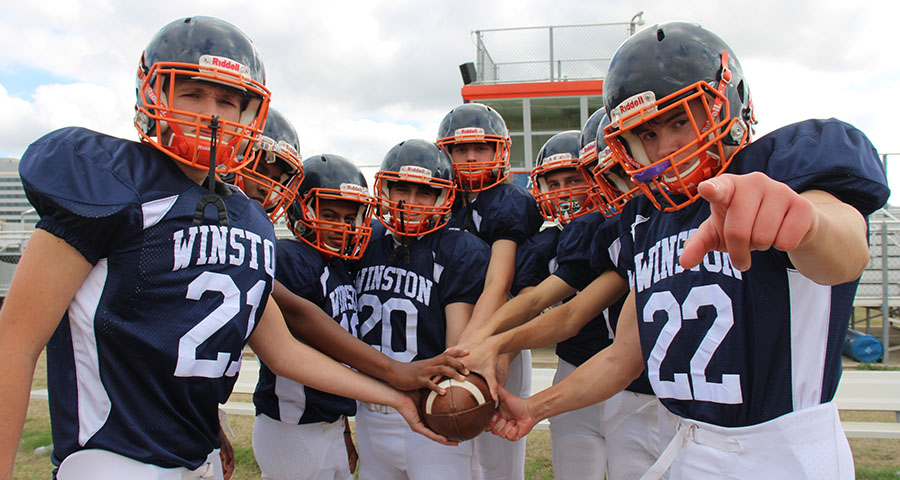 Share your positive Winston experience! Others can learn from what you have to say.
---
"Teachers have shown us different ways to learn, different ways to solve problems, and they have given us opportunities to look at things differently. Now it is time to take these lessons and apply them in our own lives."
WSSA graduate
---
Share your alumni update

We love to hear from our alumni! Please let us know the great things going on in your life. Are you employed or attending school? Happy with your place in life? Please tell us! We'll post your update in our newsletters and online so others can see your success and share in your joy.
---
"Winston school was the correct move on our part. Besides the education, which is very important, the school restored his self-image. The schooling was expensive but the outcome was priceless. We will be forever grateful to everyone who invested their time and many talents into (our son) as a person."
WSSA 2nd grader
---
Connect with other parents
Families who are considering whether Springer is the right fit benefit from speaking with parents who have made that decision already. We have lots of opportunities to reach out to a new family. If you would like to learn more about helping families please contact Admissions Director Donna Pearson.
---
Follow WSSAEagles
Like, comment on, and share Winston's posts! When you do, others learn about The Winston School San Antonio and might find the support they need. They also learn they're not alone.