Learning Symposium
Winston's 32nd Annual Learning Symposium will be Presented Virtually through a private video link with a Live Chat to formulate questions on Friday, January 28, 2022.
Featuring Keynote Speaker: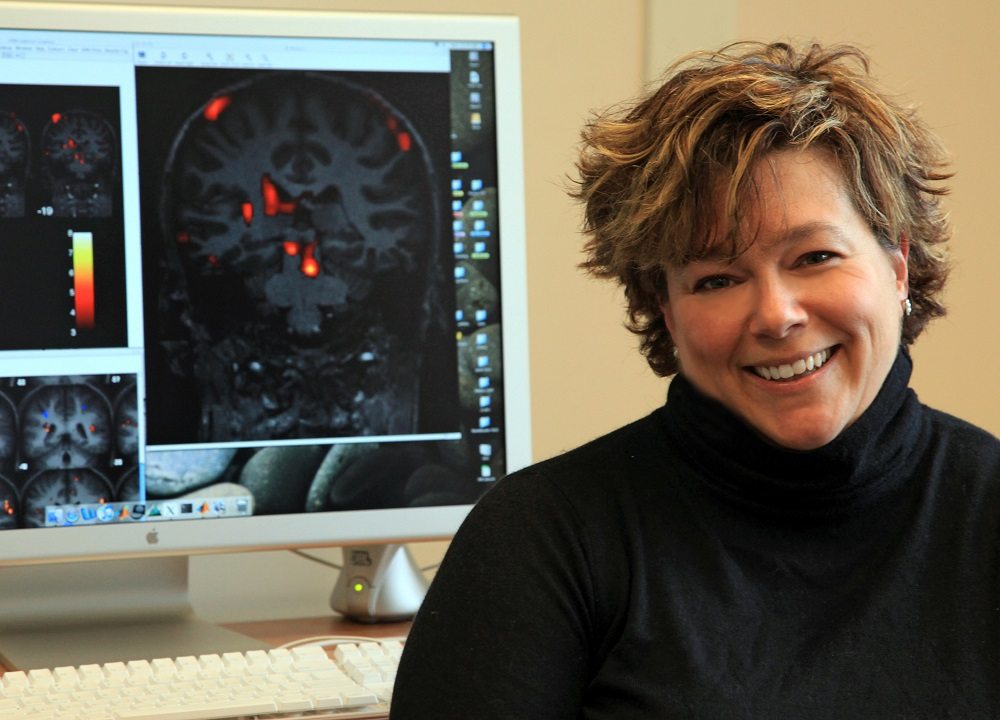 Dr. Abigail Baird
Professor of Psychological Science on the Arnold Family Chair at Vassals College.
Presenting
The Experience Library:
How Experience Shapes the Adolescent Brain
Dr. Baird is very interested in the larger idea of what adolescence actually is. She sees this period of tremendous and rapid neural development as a time of great opportunity to maximize what is going right and to ameliorate potential problems. She is interested in the emergence of identity and what factors shape this in the developing adolescent. Also critical here is the extent to which identity (even when immature) drives behavior in the adolescent.
Abigail Baird earned her B.A. in biopsychology from Vassar College and her M.A. and Ph.D. in developmental psychology from Harvard University. Her research interests include the integration of emotion and cognition across development, with a particular focus on neural development during adolescence. She is currently working on a series of studies that examine how teenagers use emotional and cognitive information to inform their decision-making. Her other interests include neuro-imaging, as well as the influence of psychological science on law and public policy.
Afternoon breakout sessions offer a choice of three rotations through a selection of six symposium topics
---
Breakout Sessions:
Classroom and Community Resilience - Jennifer Todd, JD, RN, UT Teen Health Project Manager and Esmeralda Jeffries, BA, NPMC, UT Teen Health Project Coordinator, OAH Capacity Building Project.
Resilience in th School Setting - Dr. Jacqueline Herrera, Psy.D., Doctoral Resident, Sharon Levine, and Cynthia Diaz de Leon, PhD. from The Clarity Child Guidance Center.
ADHD and Executive Function - Dr. Peri-Anne Chobot, Ed.D., Interim Head of School at The Winston School San Antonio.
Accommodations-Transition to Higher Education - Dr. Dianne P. Hengist, M.A., Psy.D. Executive Director of Student Disability Services at the University of Texas at San Antonio.
Self-Advocacy - Toni Schexnyder, M.Ed., College and Career Coordinator at The Winston School San Antonio.
Nature and Well-Being - Dr. Courtney Crim, Associate Professor of Education at Trinity University.
Registration will open on October 1, 2021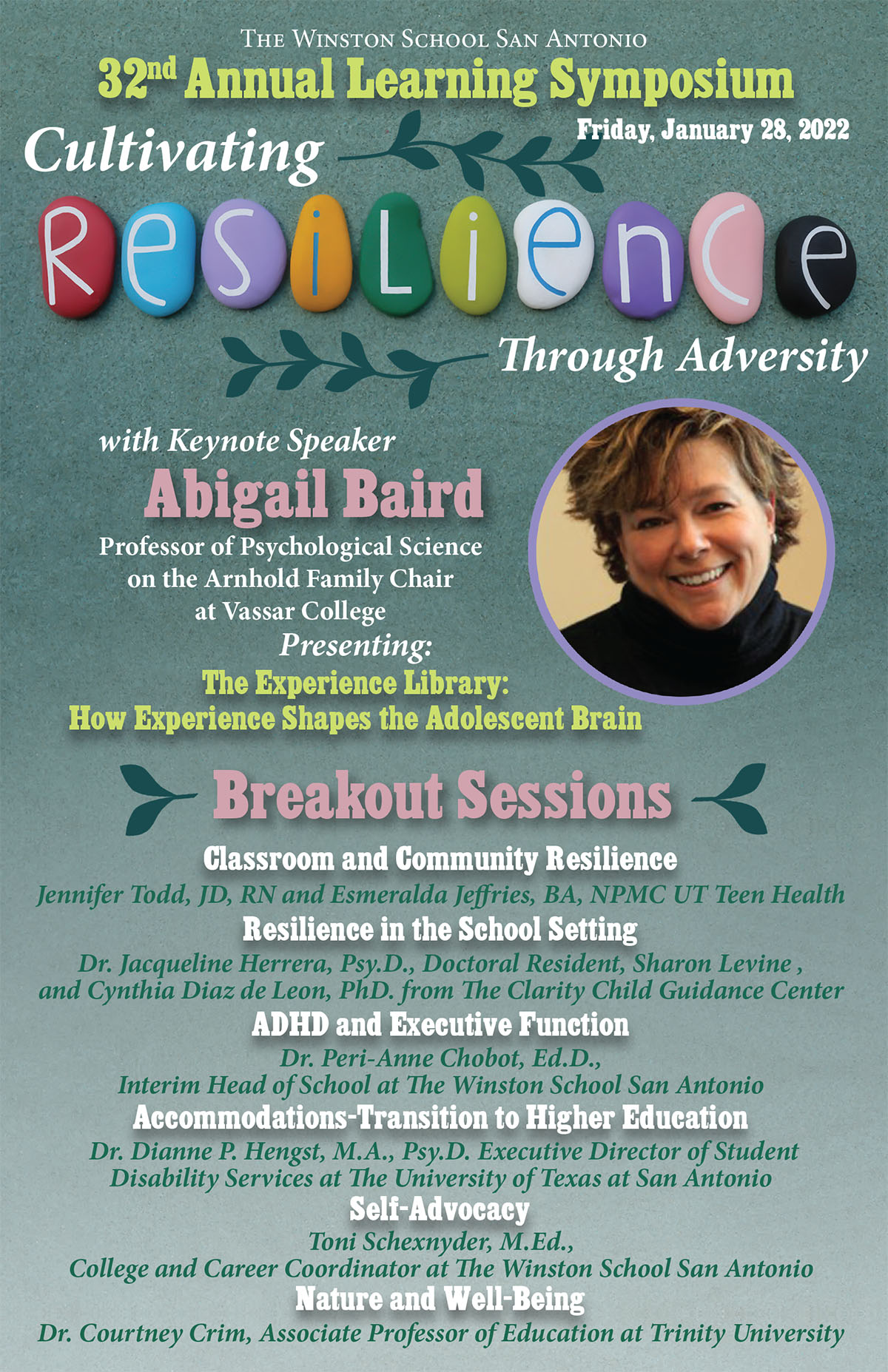 ---
Each year, the Winston School San Antonio and MSAC work diligently to plan Winston's Learning Symposium — an educational event that provides the community with access to cutting-edge research and tools to help educate students with learning differences.
The Symposium allows us to extend Winston's reach by providing important information to parents, education professionals, and others from across the state. Each year, the event features nationally renowned professional and breakout sessions hosted by a select group of local professionals.
31st Annual Symposium Feedback
Continuing Education credits are available for teachers, counselors, and social workers.
Videos presentations from previous years are available, please click here to learn more.
For more information please contact us at outreach@winston-sa.org or call (210) 615-6544